I've been thinking about momentum.
How does it get created? 
What is it? 
Does it have anything to do with the guidance of money?
These questions emerge from my own wonderings & awe around the power of forward motion toward a vision.  The stream (or trickle) of money, how it is guided, and where it eventually moves all impact my movement toward the vision(s) of where I want to be in three, five, ten, twenty years.
It is an interesting concept to twirl around. The idea of Momentum.  Energy Set in Motion.  It is a fascinating concept when mixed with Money.  Money & Momentum.  I like the ring of these two words together.  The combo of these two words feel life-giving because my life has been steeped in years of traditional business concepts/experiences, budgeting conversations, tax (& taxing!) meetings, which generally equate to a non-life giving experience.  Words like stuckness, fear, anxiety, and paralysis flood my mind too quickly.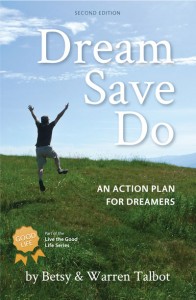 More often than not momentum walks out the door when financial analysis increases.But what if Money & Momentum went together, well.  What if you could be the impetus (the driving force) to guide a physical object (like money) toward the place you'd like to be in three, five, ten years?  What if momentum worked with you as you committed to movement not stagnation?
I finished out the 2011 year reading Dream. Save. Do.  I highly recommend this e-book as a frame & tool for financial guidance.  It is about traveling.  Did I lose you, connecting travel & finances?  Let me say it again.  The book is about traveling and I highly recommend it as a financial guidance tool.  Here's why.  It is helpful & necessary to tap into an adventurous metaphor (like traveling) to accomplish money goals.  Betsy & Warren (the authors and my inspiring friends) write about amassing cash from the perspective of their personal travel goals; however, they continually tap into the deeper and broadly applicable human desire of DREAMING.  Victor Hugo sums up the essence of their experiences:
"There is nothing like a dream to create the future."
I believe all of life is a traveling journey. So whether you are ACTUALLY packing a suitcase for a far away adventure or staying put and amassing cash for a totally different goal, it is all about focus and action in the daily walk of life (i.e., intentional momentum, step-by-step)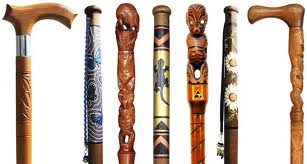 Use Dream. Save. Do. as your "walking stick" to anchor you when the path gets rocky.  It will be a good guide.  Also, combine your reading with an Excela Service to get support and receive a catalytic start.  Take the first step.  It's the best place to start.
Onward as you walk into 2012~ Hillary