How do I start?
To begin work with me, you will choose one of the customized consulting packages.  The packages invite you or your organization to commit and invest in a process which highlights clarity and insight for your financial landscape. Because your financial flow crafts your lifestyle and organizational patterns, our time explores how you – or your organization – leverage time, money, and energy to achieve results.
What are the results of your services?
Inspiration, insight, and forward, actionable steps are the eventual results – with a touch of magic (of course!). When you engage the financial brain, you activate the unconscious.  We dig into the corners and crevices of your financial existence to unleash the potential options surrounding your numbers. The best indicators and descriptors of my services emanate from the words of current and previous clients. Click here for more details.
How do I work with you?
We meet remotely (via Skype).  If you live in the Seattle area and are interested in an in-person appointment, please let me know. My office location is here.
When resistance and anxiety are decreased you become a greater advocate and expert of your life.
Describe your work.
Because a lot of data and emotions surface in this work, it is important to capture and document the generative nature of all that arises into actionable next steps. For this reason, each consulting package includes a customized reflection document after our first session.  
I create your customized report a few days after our session to allow time to inform my work on your behalf. Time allows me to explore what is 'seen' and what is 'unseen' so that our work provides a multidimensional approach. Most financial work is focused on managing the tangible/'what is seen" numbers while leaving the unconscious drivers, lifestyle patterns, and deep desires separate from the conversation.
Your financial plan and your life should not be separate. Our work seeks integration, wholeness, and sustainability at every level.
A multidimensional understanding allows brainstorming, synthesis, and analysis to be equally employed.  It is also very important that financial discussions occur in safe and empathetic spaces to foster expansive expression of your desires, dreams, and longings. An integrated and supportive stance toward you (or your organization), produces long term and sustainable change.
As you guide your financial picture with clarity and focus, you welcome and invite fresh options to surface in inspirational and magical ways.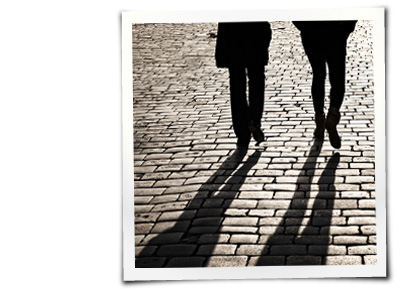 I can't say enough about the magic of working with Hillary Augustine. She's WAY more than a typical financial person.
Seriously!
She has a masters in accounting AND one in counseling psych + she's walked the Camino del Santiago. 'Nough said!
K & B